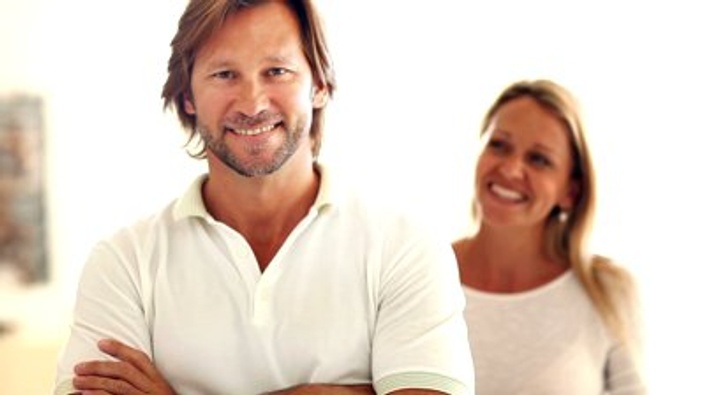 1st Session Prep Content for Motivated Men Coaching Clients
Required Prior to Starting a Program of Study
I am Michelle Terrell, they call me The Pistol Whip Hippie.

I earned my nickname due to my no-nonsense,
straight-talk teaching style, that is always
followed up with a hefty dose of nurturing hippie hope.

My ever-evolving niche for the past 20 years,
has been working alongside men with mind/body empowerment
practices that actively support them in resolving old relating conflicts
through their current journey with women, work and wellness.



Please fill out the New Client Form
to Request a FREE 15 Phone Consult
>>> I am a New Client


If we have already spoken and set up an appointment for your Intro Session then you will need to enroll in and complete the content in this course to maximize our time together.

Choose between:

90 min Skype
OR
3 hour In-office Mind/Body private session
(click the Enroll Button above for pricing)

This is Mind/Body Integration focused work. It is nothing like conventional psychological therapy or healing touch experience you have maybe ever even heard about, let alone experienced yet.

My mind/body integration sessions are all about empowering you for your highest good, unrestricted by social norms and breaking free of archaic standards of practice to offer elevated and exceptional support for the whole you.

Although I have been an licensed trauma release massage therapist for 18 years and hold a Masters Degree in conventional emotional/development therapy studies, what I do is a unique combination of methods and is considered by the mainstream to be highly unconventional and irreverent.

The undeniable thing is...its highly effective.

I dropped out of conventional therapeutic care because I don't believe it works as well.
Why spend my time on things that are ineffectual and drag out forever? That is just plain boring and unethical in my estimation.

Simply put, my sessions are a powerful combination of meaningful conversations,
practical-life education followed up with hippie healing and tough yet loving on-going support.



* Tour my office >>>
Watch Video

My sessions are divided into 2 equally valuable parts:

Intro/Intake talk portion of the session designed to process what you learned in the online course and how it apples to your life directly.

The bodywork and guided mediation portion is done on a healing arts therapy table that vibrates at varying frequencies to active your spinal fluid to pulse and nervous system to active an altered state of deep relaxation. We will focus on sensation awareness, mind/body integration, learning to receive nurturing touch and over all wellness


There are many ways to do one's self-improvement/discovery work.

I have found that men make incredible strides when nurtured along in a loving process.

I have created a dynamic system of study that:
* stimulates the unique nature of the male mind
* provides powerful nurturing to relax the body
* and mixes it all with the rocket fuel of desire for true intimacy, that every man naturally possesses.



$97 Deposit Required to Hold your In-Office Session
(balance due at time of session)
OR
and pay the whole fee due for Skype bookings

* You keep the online content forever to return to and study on your own whenever you may want a refresh.




My deep immersion private coaching programs of study cover ...

The Power of Mind/Body Integration
* The Body Electric - Sensation Awareness Rules!
* The Sub-Conscious vs Conscious Mind
* Avoiding Covert Contracts & Feeling Used by Women
* Core Lessons 1 &2 of the one thing that changes EVERYTHING ... Change Her Mood, NOT Her Mind

The Process & The Programming
* Letting Go of Boyhood Wounds Through Your Current Journey with Women
* What is Emotional Processing and Why Learn How To Do It?

The One Thing That Changes EVERYTHING
* Understanding Cave Boy/Girl Primal Instincts Brings Massive Peace
* Change Her Mood Not Her Mind is the Secret Key to Everything Sexy & Joyful
* Secret to Lasting Relationships is Linked to the Break-Up Recovery Process

Becoming a Norm-Busting Rebel
* Rebelling Against the Emasculated Marriage Norm
* Intro to NEW The Illuminated Relationship Model

The Secret to Lasting Attraction
* Advanced Change Her Mood NOT Her Mind
* The Value in Her Female "Drama"
* Cultivating Lasting Passion
* Creating a Motivation-Rich Relationship

Developing a Conscious Cock
* The Conscious Cock
* Secrets of Longevity
* Intro to Illuminated Sex

The Taoist Methods for Sexual Revitalization
* Ebb & Flow of Sexual Energy Practices
* 9 Energies of Chi Activation
* Over flowing Ching & Vanishing Ching

Sexual Bio Chemical Basics
* the science of sex hormones
* avoiding orgasm "hang over" effects
* sex that kills passion vs sex that sustains us

Deep Union Openheartedness
* Synchronizing Hearts
* Coherence is Inner Balance
* Electromagnetic fields and "valley' orgasm


How to Outwit Biology for Lasting Attraction
* The Marshmallow Challenge
* Conventional Sex vs Healing Sex
* Giving, Blocking, Healing, Receiving
* Euphoria and Lack Do Not Live in the Same House
The Mystery as Motivation
* Re-Channeling Our Energies
* What is a Sexual Fast
* What do people REALLY need from each other?
Ecstatic Energy Re-Boot
* Transmutation and Transference
* Ones Approach to Sex is a Sign of Ones Level of Personal Evolution
* The Nurturing Path
IN Love + BEing Love in Everyday Life

*
The Heart Orgasm and the Hot Orgasm
* Self Love and Selfless Love
* Creating and Maintaining the Bridge
* Staying Solution Oriented



ALSO... *For Committed Couples Only*
These practices are for couples in sexual crisis or that want to avoid a sexual decline.
* Opening the Heart Energy Flow Mastery
* Harmony & Stability
* Relaxing into Being Safe to Love
* Acknowledging Additive Patterns
* Higher Love Energy Boost
* Listening with Presence
* Letting Go of Conventional Orgasm
* Limitless Deep Union
* Rejuvenation of Sexual Flow
* Polarity of Heart & Intellect
* Supplier vs Consumer Shift
* Holding Space. The Stillness That Heals
* Heightened Sensitivity without Over Heating
* Celebrating the Upward Spiral of Progress

We do this through meaningful conversation, online homework assignments, guided mediation and healing bodywork designed specifically to create integration on a cellular level and sensation-awareness.


Apply to become a New Client if we have never spoken before request your FREE 15 min phone consult here >>>> Click Here >>>
New Client Form
Yes, you are unique, but all wellness minded men desire and deserve to be appreciated and respected, in every area of their lives, so I will assume you do as well.
20 years of observing men apply what I teach, has made clear, when men master their lives with women, they find those skills translate to every area of their lives, but not so much not the other way around.


" I had no idea what a test was....checking in....female unconscious behavior.

I thought it was wildly illogical bitching and complaining with intent to manipulate.

I'm having a great time with it now, finding and meeting women open to learning about these instinctual concepts.
Lots of fun opening each other up and seeing how deep it goes just for the joy of doing it.

It really is sexy as hell when they start picking up on it."

- Roger, Member of The Integrated Man group


You can be a success in every area of life with the best of them, but still carry stress in your body and harbor confusion in your love life.
True freedom from stress can only be achieved when men are properly supported in becoming:
* sensation aware
* in ownership of his personal/physical presence
* given privileged access to the secrets of lasting attraction
* possess know-how to create an amazing, ever expanding healthful sex life.
This is the work that defines men and causes them to live as free men with no regrets.
Your Instructor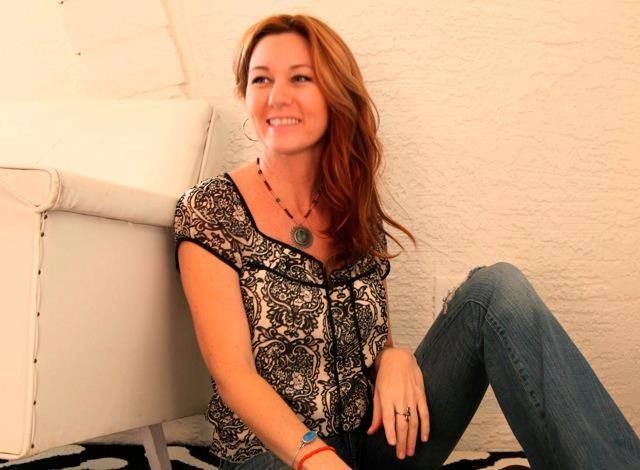 Michelle Terrell has been a health and wellness coach since 1995. In those years she has collected data and the real life testimonials of thousands of good men, just like you, that were feeling lost and confused in their love lives
My workshop students dubbed me The Pistol Whip Hippie because my
teaching/coaching style is irreverent, in your face and radically honest (the Pistol Whip part) with the follow up being supportive nurturing awakened energy (the Hippie part) that inspires men to strive to be their very best.
All my degrees and credentials aside, my greatest asset toward helping you on your journey is that I am an attractive women and I am willing to tell it to you straight. I wake up each day filled with passion and excited for the progress of my clients.
What is of most value to me, beyond any of my many academic accomplishments is the good faith of the men that have been in my care. It has been my honor and at times my burden to serve men, but always a learning experience. It's the men themselves that have shown up to teach me what I needed to know to become a master teacher in this work.
Course Curriculum
New Client Support & Context
Available in days
days after you enroll
Life with Women as your Personal Growth Work
Available in days
days after you enroll
Assessment Tools to Maximize your Session
Available in days
days after you enroll
Frequently Asked Questions
When does the course start and finish?
The course starts now and never ends! It is a completely self-paced online course - you decide when you start and when you finish.
How long do I have access to the course?
How does lifetime access sound? After enrolling, you have unlimited access to this course for as long as you like - across any and all devices you own.
What if I am unhappy with the course?
We would never want you to be unhappy! If you are unsatisfied with your purchase, contact us in the first 30 days and we will give you a full refund.