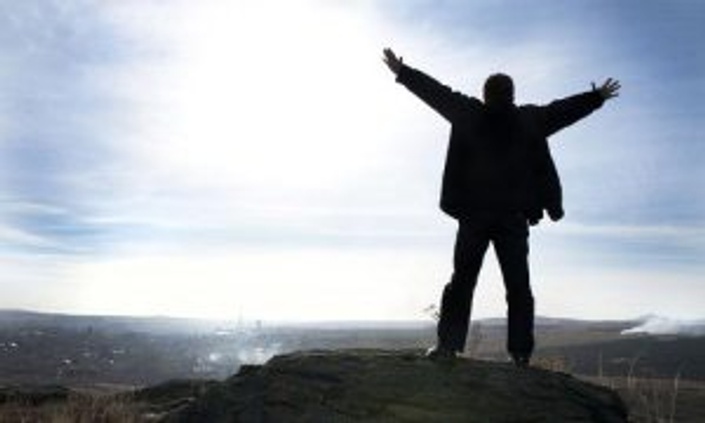 15 week Mastery for Motivated Men Home Study Course
Optional Coaching Sessions +Weekly Content Drip + FREE study support group
Enroll/Pay
Maximize Your Journey with
Women for Personal Growth as a Man

You will receive:
a collection of carefully selected media,
mind/body practices
and
self discovery materials that will guide you
systematically through a step-by-step process
into an ever expanding sense of clarity
about your life as a man.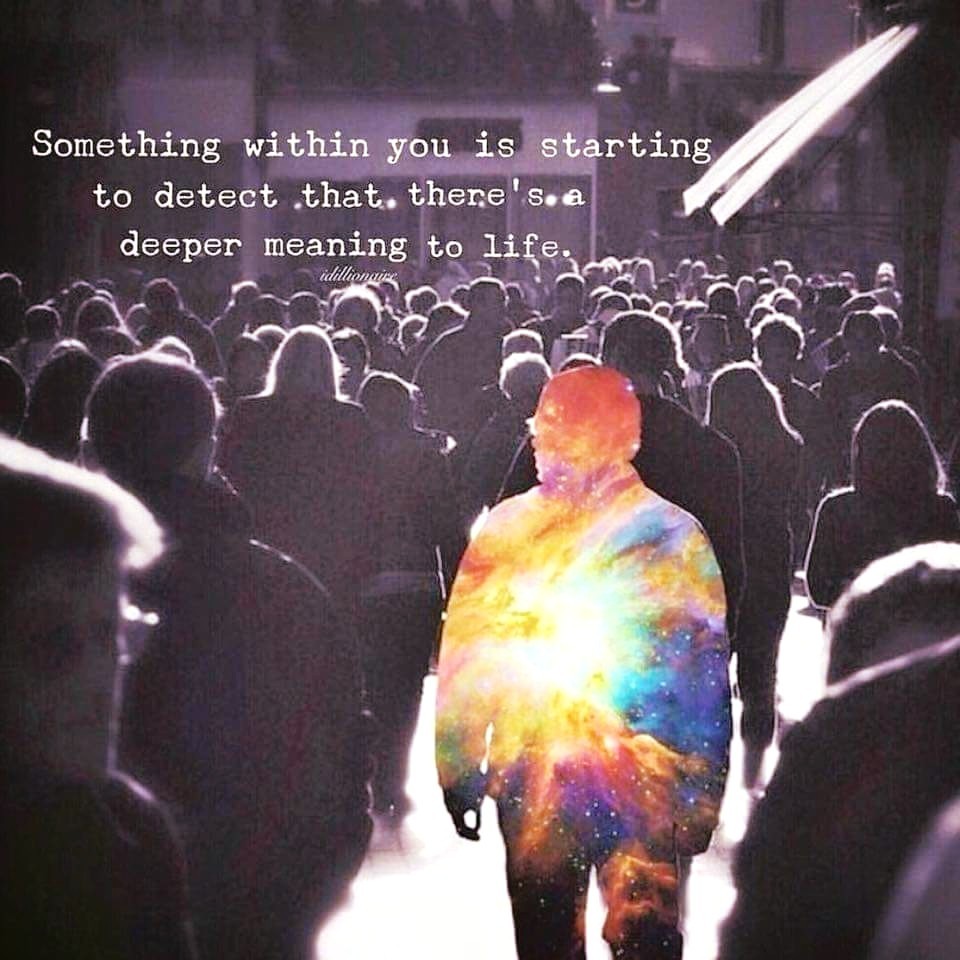 Study at your own pace
and also
gain access to working one-on-one
with
Love Life Coach
Michelle Terrell

PLUS

FREE
Online Group Coaching

PLUS

Qualify for up to 12 add-on Private Processing Sessions
that are flexible and scheduled at your discretion


Welcome to a selection of practical and yet revolutionary courses and personalized coaching options for motivated men.

This program of study is about becoming the best man you can be through your unique relationship success!

Men have SO much untapped potential!

Are you a man that chooses to be awake, informed & conscious? Then this course work is designed for you.

Men like you have always suspected... there must be a better way to meeting his own needs, while also providing fulfillment to women.



" I had no idea what a test was....checking in....female unconscious behavior.

I thought it was wildly illogical bitching and complaining with intent to manipulate.

I'm having a great time with it now, finding and meeting women open to learning about these instinctual concepts.

Lots of fun opening each other up and seeing how deep it goes just for the joy of doing it. It really is sexy as hell when they start picking up on it."

- Roger, member of The Integrated Man group


What do past students returning to pay-it-forward
at the at the annual
August Deep Immersion Workshop have to say?

LISTEN Here >>>
2016 Workshop kick off Legacy Return& Speak

What is the Mastery for Motivated Men audio course?
This course includes one private coaching sessions via Skype with master coach, Michelle Terrell and 15 learning segments that contain the main lessons EVERY man NEEDS to know for success with women and life, but most have never even heard of.
This course is to be used stand alone, do at your own pace home study course or in conjunction with a series of Skype personalized coaching sessions based on this content and other supplemental content.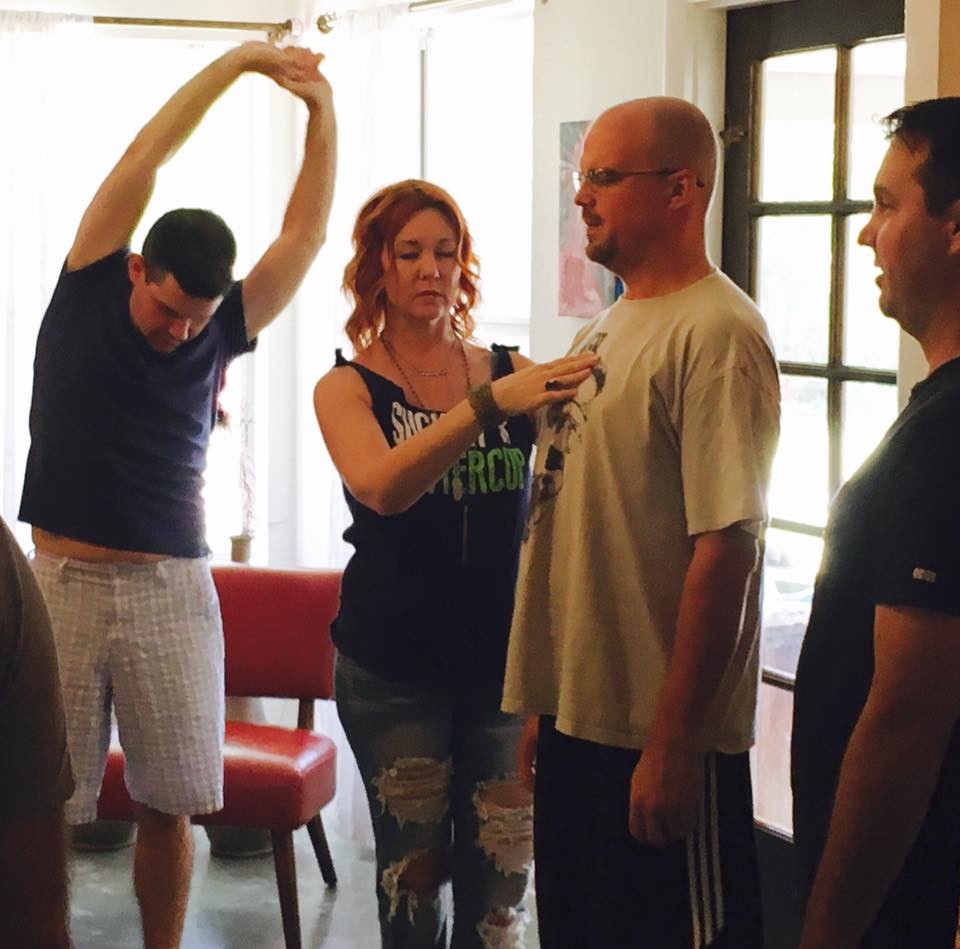 Why don't you already know these vital concepts and how to apply them?

Most men don't!
Because, our culture doesn't teach young men these things....until NOW!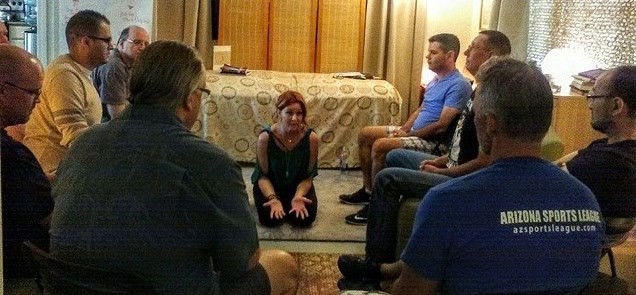 The Foundation

Change Her Mood, NOT Her Mind

Give & Remove Attention with Purpose

The Power of Disappointment


The In-Depth Why & How

Self & Female Emotional Management

Breaking the Emasculation Cycle
Using Female "Drama" for the Good of the Relationship
Intro to Conscious Sexuality Video Lessons

4 Practices that will Help you Be a Better Lover Right Now
Sexual Stamina & Cultivating Sexual Presence Practices
Chasing the Release VS Expanded Orgasm
The Truth and Power of Orgasm
4 Types of Female Orgasm
Ejaculation is Separate from Orgasm


EXCLUSIVE Never Before Revealed Practices:
Healthy Masturbation
Sensation Awareness Mastery
True Stamina & Presence

* Bonus Content added monthly so you can always return to your course for fresh encouragement and support


LISTEN to THIS Sample Track >>>>>
Using Female "Drama for the Good of the Relationship

This critical core knowledge base, that some men have but most still do not, is broken down into 15 small digestible sound bites designed specifically for the most practical male mind to relate to with ease.

These audio tracks, video and supplemental resources are dripped to your email inbox directly each week to keep you on track and the momentum high for the greatest retention and fastest track to mastery.

These lessons are reinforced with on-point exercises provided at the end of each audio lesson for instant reliability and application to daily life.

Hit the ground running applying the lessons directly to your life immediately!

Go all the way and attain mastery in your life with women, career, as a father and with your peers that you never knew was possible because you were never taught these skills.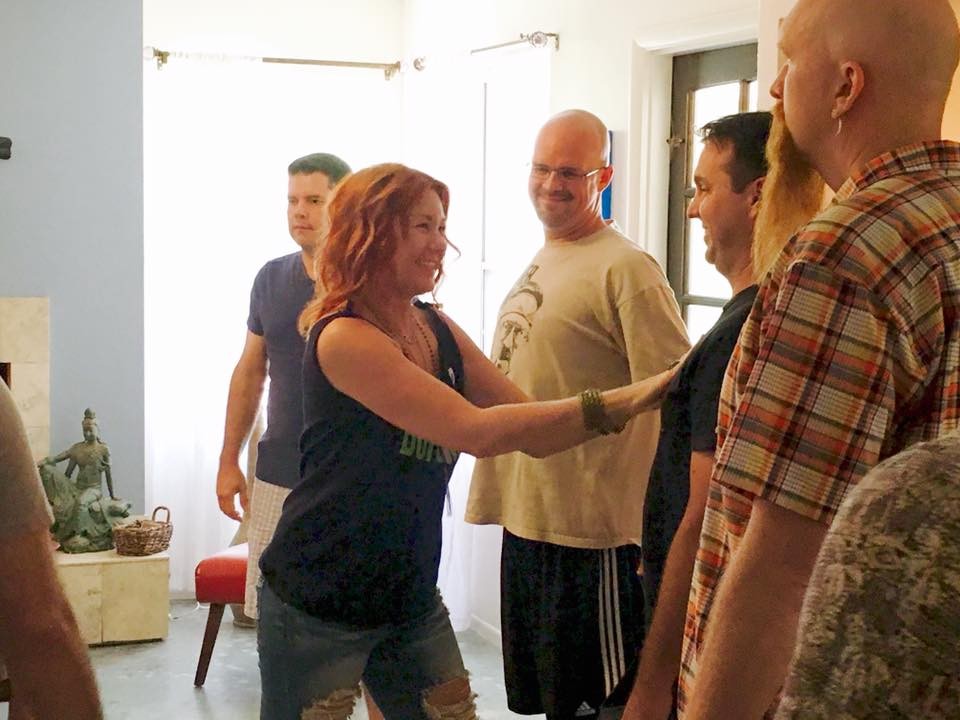 There is NOTHING wrong with you!
You simply have gaps in your education in this area of your life that is holding you back in every other area of life. You are an adult now, you have the power and unique opportunity right now to fill in those gaps to have the life you truly desire.

Through a better understanding and practical working application of these 3 core principles your life with women will dramatic shift and you sense of yourself as a man will be upgraded forever.
This is THE power pack of information EVERY man NEEDS to minimize mellow -drama in his life with women and maximize Desire, but our culture has yet to make a priority to teach our young men


Get to know 18 year veteran love life instructor and men's empowerment coach,
Michelle Terrell's style in this video clip from the very first LIVE workshop rolling out the
How to Handle TODAY's Woman materials.... WATCH THIS Video >>>>


You will receive:

* all the audio tracks and workbook in a downloadable format

* access to the course as a structured online class to do sitting at your PC or to download and do anywhere.

* the option to listen on the fly before you sit down to do the written work portion, and as an encouraging refresher that you own forever and can refer back to as often as needed.

* FREE access to the members only forum and exclusive content library


* FREE 30 min Private Coaching Video Chat Session

* Pre-Qualification for:

Utilizing flexible coaching session option

Admittance pass to attend the monthly men's fireside

Attendance at the LIVE Local Deep Immersion Workshops
hosted in Phoenix, Arizona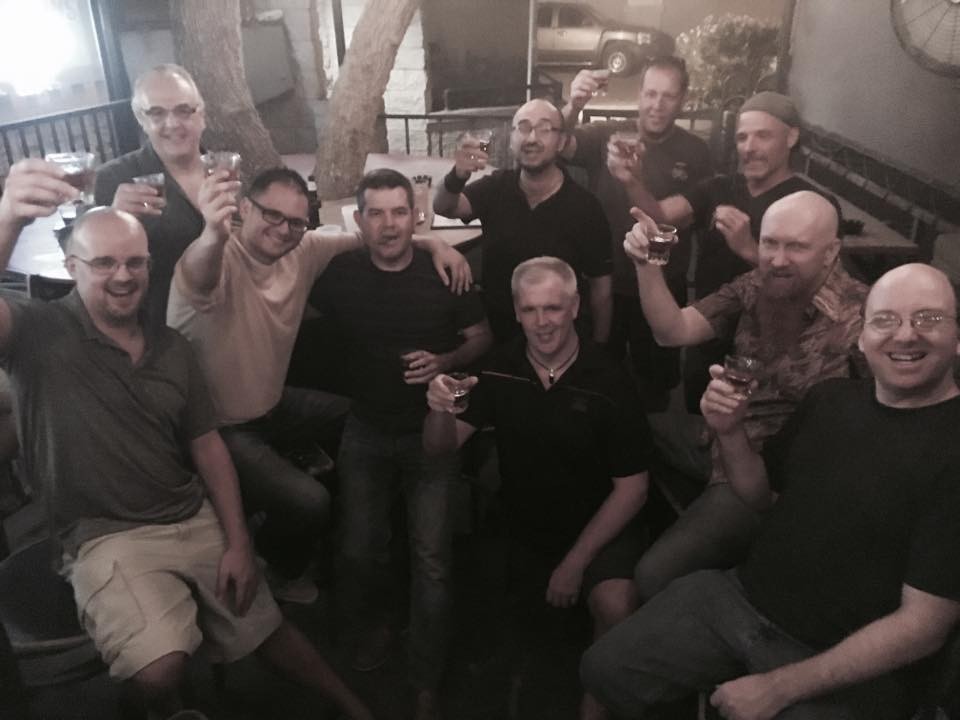 What does Mastery mean?




Why Choose Michelle as your guide to help you process every bit of this course?


#1 You can't loose with the Sample Session Guarantee

Try it on for size with that first session and decide from there. If you find the private coaching just isn't a good fit for you after that first session, you can continue on your own with the home study and receive a $147 reimbursement for the session.


*As this is digital intellectual property, once in your possession there is now way to retrieve it there are no refund given for the course content, it is yours to keep forever to study on your own, at your own pace and return to whenever you need a refresher.

* See the FAQ for details refunds

#2 She is one of the top coaches in the world with 20 years experience.

I fell in love with Michelle's honest, in-your-face, bullshit calling vibe. After watching some of her videos, I saw that she not only specifically identified common problems in the male-female dynamic (my marriage included), but was able to communicate these issues and their fixes to men in an empowering way. The difference here is that while my friends and I bitch about (and to) our husbands over problems in our relationships (mommy issues, fear of the female fire, etc.,) Michelle is able to get them to respond. I was ready to leave my husband when I suggested her teachings to him as a last ditch effort. After one course he became a different man in how he related and responded to me. I no longer feel that he is a little boy with a temper that I have to tiptoe around and actually feel he is my advocate and friend. I feel, for the first time in our long marriage, that he is a safe place I can be myself around. Oh! I am also actually sexually attracted to him again!
JS
Happy again
Michelle teaches the One and Only Thing the modern woman needs from a man. Knowing this one thing that I originally learned from Michelle has changed not only my life but the lives of over 1500 people I have influenced so far. Now I apply what she teaches in all aspects of my life to help the feminine wherever I go, not just in women but even in other men, dogs and cats. In fact, these days, I am known as a dog-whisperer because of my ability to calm down dogs that are too friendly. Yup, this is not about tricks and tactics. Nor is it limited to just your relationships with women. This is about a way of living life. It's a Lifestyle. It's the way you live life every moment. Kundan Blissgasms.Com
Kundan Chhabra
Colleague/Relationship-Coach/Psychic-Surgeon
I came to know Michelle through a mutual friend. The Universes timing could not have been more perfect. I was in a place of ending a 30 year marriage to a man who would have greatly benefited from her coaching. By observing her interactions with men I was able to identify where I needed to step up if I was to attract the type of man she seeks to have her coaching students become. Her insight and no holds barred, in your face style has a way of challenging you to be a better person regardless of your gender.
Victoria Martin
Consciously Awake Woman
Michelle, you have been a life saver for me. When I felt like I would die from broken heart syndrome, the Universe brought you to me and from the moment I saw your mission and message, I knew I'd found a way out of the pain. Hesitant at first to enter into the conversation, I followed your FB page and found profound words of wisdom directed at men, yet the energy and compassion along with the wisdom filtered into my mind and heart and I knew that I could learn greatly from you. You helped me to better understand men, how to interact with them, and how to handle my own heart emotions when engaging with them. Where before I felt capsized by emotions, I now understand how to calibrate, have much better perspective and feel deeply aligned with my feminine, which allows a man to approach with all his masculine energy and I can stay afloat. Thank YOU from the bottom of my heart. You are an elite coach in every way and a beautiful human being.
Kim Robinson
Transformation Coach/Energy Healer
Wether its "The truth shall set you free but first it will piss you off". Or "In a time of universal deceit - telling the truth is a revolutionary act." Both of these quotes speak well of Michelle Terrell the relationship revolutionary. What she has to say may not be what you want, but its what every man needs. This work will change your life.
Miguel
Handling Todays Woman
Michelle is real. And not a lot of other people working in Michelle's field are very real. She holds nothing back and cares about you immensly. She has been dedicating her life to workiing with men in the trenches for a long time and her teachings are simple and designed to help the average joe get some pretty deep shit that not only makes them feel more confident and successful, but it transforms their lives and relationships. What I've always been inspired by in Michelle is her intuition, her sense of humor, and her ferocity. She will always tell you the truth and she will always show you love. I havn't seen a woman helping men the way she does anywhere else. And she does it with integrity and heart. Any man who needs a woman's presence to help him understand how he is showing up with women, to help him become a better version of himself, should see Michelle.
Lauren Sheehan
Master Teacher and Mentor of 'The Art of Feminine Presence'
The ability to grind through the personal experience of fully engaging manhood, in a one on one situation, is something I do not believe anyone else I have come across has. Michelle's capacity to engage males is unsurpassed. The problem of today, wherein males unschooled in masculine presence, is the one where she fearlessly challenges and motivates her clients to embody the fullness of their abilities in the same way a superhero finally grows into filling his super-suit.
Vito Mucci
CFC Author
Michelle thanks for your hard work and vision. your dedication to the truth has helped propel my relationships in a much more positive direction. Thanks for all you do to ground us in the world. You are a magnificent advocate for men having world changing relationships.
ken edwins
husband, father, son, friend
Anyone looking to improve their relationships with women should start with Michelle first. It will save you a lot of time. Learning how women process, and how you can take the lead, with Michelle's help, is the foundation of improvement in this area, and I'm glad I found her and her courses for me and my clients.
Art Apolinario
Physician,/coach
Michelle and I have the same goal: changing the world, one guy, one couple at a time. She's a lot prettier than I am as well as being a cultural contradiction: she is both strong and vulnerable, speaking from her heart. I have found her teachings only appear to be surface stuff, yet strike a fist in your gut. This is the key to our change and progress, if you are ready for it.
Art Noble
Author
We have many teachers in life Michelle. The simple things you have clarified for me have had a huge impact on this new relationship that I have started. We went out last night and laughed so hard, stomach hurting, tears rolling down laughter. I know you get frustrated sometimes with all these dumb clods that can't humble themselves enough to even begin to accept what you freely give. But, what I want you to think about today is that if you could just see how happy my woman is, you would then know what a blessing you really are. You don't get to see first hand the difference that you make. I'm not saying this to suck up to you, I don't play that shit and don't have time for it. But, when someone has earned my respect they get it full on. You are an amazing woman and are making the world a better place than you found it -- you just don't see the fruits of your labor.
I had been in a tumultuous relationship with a woman for several months. There was constant drama and bickering from my girlfriend and accusations that I wasn't opening up to her and giving her enough. After we came within an inch of breaking up for good, I purchased Michelle's program. What I learned from it was game changing. I now understand how crucial a man's present attention and grounding is to a woman's emotional security - and how I had been failing to give that previously in my relationship. The past couple of days she's been telling me how happy I make her, has been rushing to serve me however she can, and overall being the sweet woman I want and need her to be. A big thanks to Michelle Terrell and her teachings.
Dave
Here's the last text I sent Michelle. The proof is in the pudding... "Hey coach! Whatever you did to me I love you for it. Had a date w/ a gal that I would consider very intimidatingly gorgeous. All good hugs from the chest, no awkward silent moments, enjoyed the shit out of it bantering the whole time. Just a good time w/ a fiery kiss at the end of the night w/ more to come. Big win. Just sayin. You rock. That is all."
James "HellBoy" Mack
MMA Fighter
Over the course of my journey w/ women I have failed over & over again. All throughout high school & all throughout my 20s. I struggled with honestly expressing who I really was to the women I wanted so I acted how I thought they would like me to act. Like a Mr. Nice Guy, a people pleaser. Which is why I got nowhere with women because it wasn't real. Im grateful I met Michelle because she helped me find the confidence that was hidden deep down inside. & theres great comfort knowing Im not gonna have to struggle with this for the rest of my life because I know how to connect with women now. Now not only can I connect with women but they actually compete for me. I consider that a good problem to have. So long story short all Michelle really did is teach me how to be more free.
Jimmy Mack
MMA Fighter
Hi Michelle, good morning, I just wanted to send a quick note and let you know my husband watched a couple of your videos on eliminating female drama and listened to 123's of female management. He said "that's good stuff!" and found it interesting. He is going to order the home course (YES !!!!! Woo hooo!!!). If he gets 1/2 the insight "I" have already gotten from you, I think amazing things can happen, and it will make it easier for us to "see" each other. Thank you, thank you! *** Link to the FREE audio she is referring to: https://soundcloud.com/fearlessattraction/michelle... *** The "How to Handle TODAY's Woman" home study sudio course can be ordered on the "Products/ Payment" page on this site.
Jessica
Hopeful Wife
Man oh man, I was and still am glad that my path crossed with Michelle's. Not only have I been able to reconcile my approach in life in general, but my perspective and engagement with women and now my girlfriend, has been astronomically better. What's the best part is that this potential is inside every man and sometimes we just need someone to pistol whip it out of us. Thanks Michelle!
Dennis
New Found Man
I wish I had met you prior to my marriage getting beyond repair and and owned my shit back then!!! I have started to share things about you and your program to other friends that I see going down a similar path I was in... or frankly.. just need to learn how to be an enlightened man!!! I?m sure you are well aware... but the work... and person you are is much appreciated!!!
NM
Divorced Dad with new hope
I really love what you are doing for me and the world. I truly believe that if all guys knew these things, the world would be a better place (just as you say). I must admit when I first found out about you I was skeptical in more ways than one, but I took a leap of faith because my wife, family, and life are very important to me. I felt as if I was in a tornado and things going on in my life were objects locked into the whirlwinds. No matter what I did I couldn't get a handle on any of it. Other times I felt like I was being tossed around by relentless waves, helpless to get on my feet and in control. You gave me the biggest slap in the face I've ever had in my life. All along I believed my wife was the problem. But it was me. I got weak and lazy, worst of all I forgot who I was. What you taught me in our first session alone turned things around for me and my family faster than I could have ever dreamed. I look forward to what is next. I'm exited about coaching and have hope!
LC
Married Client
Over a year ago, I sent you an email explaining what I was doing wrong in my life (with relationships). Cheating, lying, and going as far as pretending to be someone completely different. .... you were the first person I was brutally open and honest with, a magnificent chain reaction occurred shortly afterwards. My ex-wife and I began to reconcile, we attended couples and individual therapy, and we were able, after a year of talking and dealing with our issues together, to reunite our family together.
Bill
Client that reconciled with his wife
"Michelle Terrell is hands down the best female coach in the game. Her startlingly accurate intuition, combined with her empathetic nature, and grounded with her knowledge of male-female dynamics and the experience of being a hot woman herself, make her a world class coach for anyone who is lucky enough to train with her."
Josh Maverick
Coaching Colleague
"Michelle gives it to you straight, no extra sugar on top. And that's just the way we like it. In an area saturated with male ego, she brings that extra edge of female finesse. Knowledgeable, articulate, smart and sassy, she is an amazing instructor and the perfect wing girl. She plays for the other team, but she's always on your side."
Andy Dietrich
Workshop Participant
or contact her for a phone conversation about your coaching options 480-471-8987
[email protected]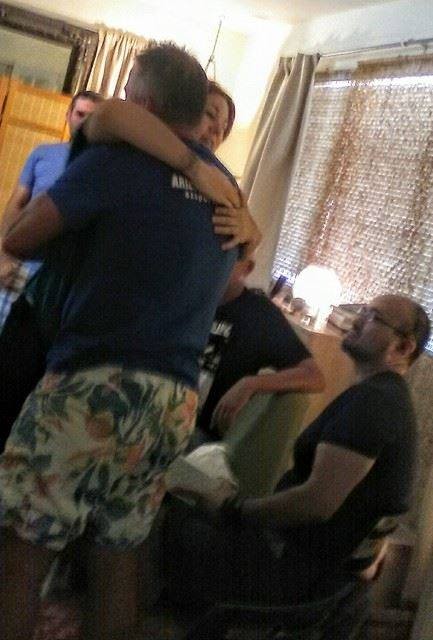 Your Instructor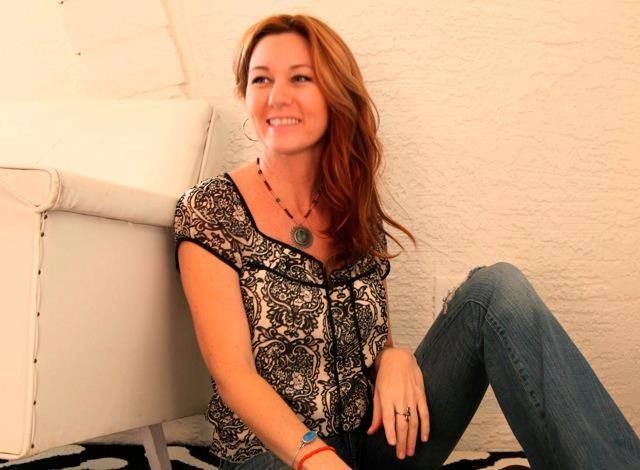 Michelle Terrell has been a health and wellness coach since 1995. In those years she has collected data and the real life testimonials of thousands of good men, just like you, that were feeling lost and confused in their love lives
My workshop students dubbed me The Pistol Whip Hippie because my
teaching/coaching style is irreverent, in your face and radically honest (the Pistol Whip part) with the follow up being supportive nurturing awakened energy (the Hippie part) that inspires men to strive to be their very best.
All my degrees and credentials aside, my greatest asset toward helping you on your journey is that I am an attractive women and I am willing to tell it to you straight. I wake up each day filled with passion and excited for the progress of my clients.
What is of most value to me, beyond any of my many academic accomplishments is the good faith of the men that have been in my care. It has been my honor and at times my burden to serve men, but always a learning experience. It's the men themselves that have shown up to teach me what I needed to know to become a master teacher in this work.
Course Curriculum
Your Coach & Ways to Connect for Support
Available in days
days after you enroll
Owning It in Your Body - You MUST be Stable to Offer Stability
Available in days
days after you enroll
Prep Step - Breaking Patterns & Examining Motivations
Available in days
days after you enroll
Frequently Asked Questions
When does the course start and finish?
The course starts now and never ends! It is a completely self-paced online course - you decide when you start and when you finish.
How long do I have access to the course?
How does lifetime access sound? After enrolling, you have unlimited access to this course for as long as you like - across any and all devices you own.
What if I am unhappy with the course?
We would never want you to be unhappy! If you are unsatisfied with your purchase, contact us withing the time frame detailed in each course. Those that include coaching are each a bit different so read the information home page carefully before purchase.
What if I find Michelle's Coaching Style just isn't a fit for me?
If you find the private coaching portion just isn't a good fit for you after that first session you can ask to receive a $147 refund and keep the home study course to study on your own, at your own pace. To qualify for refund you must: 1) have already had you Intro session or schedule your first session within 30 days of purchase 2) request a refund via email within 24 hours after your first session 3) your refund will be made via Pay Pal