Michelle Terrell Love Life Transition Coach
*Disclaimer**
Michelle Terrell offers emotional support/trauma care coaching and therapeutic services by appointment for private session work and via free peer support group learning virtual meetups, and through self-serve online guides and coursework, she does not offer any legal advice nor does she provide representation in court.
If you would like a referral to budget-friendly local Arizona-based legal support that has experience with high conflict cases and toxic ex-wife weaponization of family & civil court, that can be provided upon request.
Trauma-informed coaching and mind/body therapeutics can help you process the emotional aspects of your family court experience and help you:
*make sense of your uncoupling journey
* navigation of toxic-ex line crossing into your new life,
* feeling at peace with the decree,
* untangling your current court orders using family court insights, a big-picture wide lens for long-term success.
* Note From Michelle*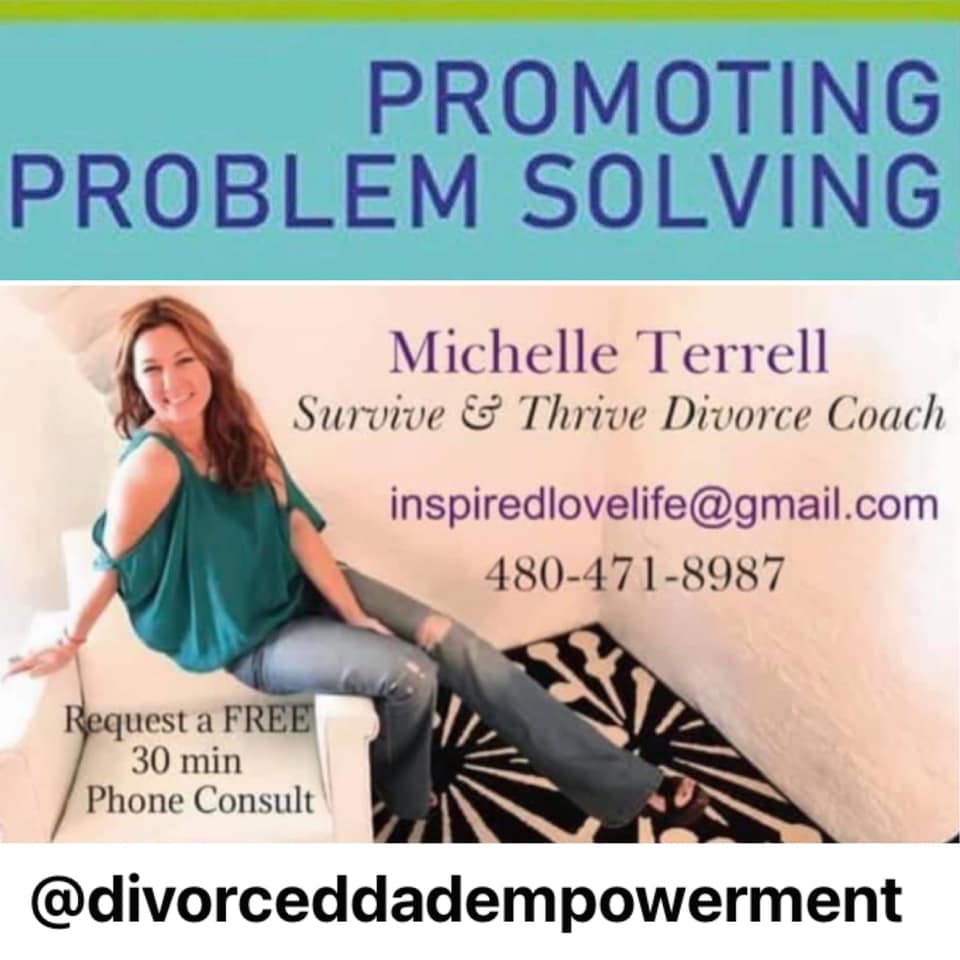 Healing from emotional abuse and all types of betrayal trauma IS possible for you.
You CAN overcome the unfairness of it all by learning new ways to navigate hostile power struggle attempts by your ex in your post-divorce parenting life, through a customized education plan for you and your new partner and very specific support.
I've witnessed it for my 2-decade long career and I have personal first-hand experience with the nightmare and the awakening on the other side.
You CAN heal!
You WILL survive this & thrive beyond it!
You just need proper support and new knowledge.
Text (480) 471-8987 and request the link to the online guide
and a FREE 30min coaching call with Michelle Terrell Survive & Thrive Divorce and Love Life Success Coach
Start here and then let's get on a free 30min coaching call!
LISTEN >>> Michelle Terrell Interview Her Childhood Journey to Her Current Mission
Visit my website with links to my videos, audio playlists and blog >>> michelleterrell.com