I do not seek to understand men,

but to be understanding with men.

Mind/Body/Spirit



I offer Private One-On-One In-Office Mind/Body Sessions,
Skype Coaching and Self Paced Home Study Coursework

I use a combination of compassionate conversation and a form of
bodywork I would not call massage, as in a common rub down.

My session is a powerful combination of
nurturing healing arts therapies,
insights
and
education
carefully designed to help my clients become
integrated mind/body.




Improve Every Area of Your Life
Through Your Journey with Women


Coaching ISN'T about ....

doing the flashy, superficial quick fixes.
competing with other guys for the hot women.
making women the sole focus of your life.


Coaching IS about...

UNDOING the bullshit beliefs and habits that
keep you from owning and expressing your value.

learning the SIMPLE and PRACTICAL TOOLS
and
mindsets that set a rock-solid foundation for your life.

the seeing how EASY and FUN dating
and
life can be when you're not getting in your own way.
You get to live the life you want.
You get to have the relationships you want.
You get to be the amazing man that you are.
But it all comes down to knowing what to stop doing,
what to keep doing, and what to start doing.
If you're tired of the results you keep getting (or not getting),
then fill out a request form for a brief phone consultation
and let's have a chat.

You might be one conversation away from getting
the support you need to create life you deserve.
And YOU need to make the choice,
to take the action toward your best life.


Request a FREE 15 min phone consult here>>>
Fill out the New Client Form

I have been a licensed healing arts therapist for 20 years,
but what I do now is much more potent and very different
than any conventional massage or spa experience
that most people have ever had.


*Private Session Work*
*Skype or In-Office Consults*
*Group Learning & Support*
*Online Self Paced Study*


The Heart of Coaching is Creating Connection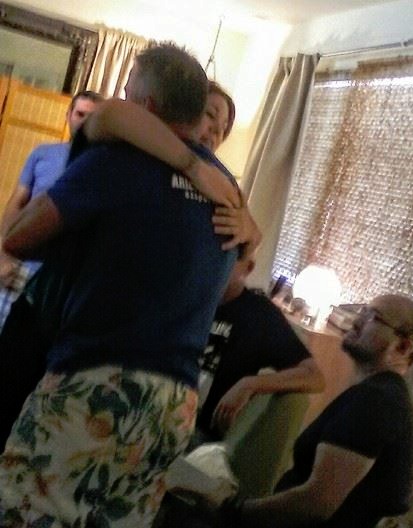 The content you will find in this mini course is all
*OPTIONAL BONUS* material
for you to consume at your own pace.

It will maximize our conversation
but is not necessary to complete before we speak.

Feel free to request you phone consult at any time.
I look forward to connecting with you soon!


Request a FREE 15 min phone consult here>>>
Fill out the New Client Form



Pre-view the content in this
FREE mini course
content at the bottom of this page

There is a Mind/Body segment included in this
online information packet which can help you
understand the bodywork portion of the sessions.