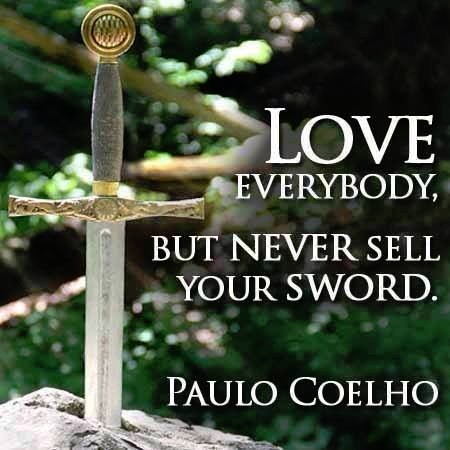 I have 2 online men's groups that allow for open PRIVATE discussion about the content you are studying and how it applies to your real life NOW.

You receive free coaching and peer support in a pre-screened PRIVATE setting that you can access 24x7 when ever you hit a road block or have a minute to supplement your self improvement journey.

One group is for men that have invested in this course but are not yet involved in private coaching. Start here >> Men Leading as Champions of the Heart


Of course you want the perks and course work that will the change in your life for the better, but your old fears may still be a speed bump for you on the group setting part.

I understand.

After 18 years working with men and 8 years facilitating men's groups I have come to know that it can feel very challenging to even THINK about the possibility of being vulnerable in front of other men.

That fear may be mildly or extremely real for you and I honor that and invite you to consider stepping into the challenge of this to build yourself up as a man.

I will offer you this to think about, men that struggle to connect deeply with women tend to have gaps in their skill set around friendship building, bonding with other men and their capacity to be emotionally in touch with their inner life. It's a common denominator that holds men back.

I will share this reassurance with you.... when you first get into the group it's a lot like going to a college class, where you are sitting in a sea of other students which allows you the time and space hang back until your confidence to contribute builds.

This is a leveled up group of men on the same self improvement path you are on. They get what you are going through and will hold you accountable to keep going deeper, with a attitude off brotherly encouragement and positive peer "pressure".


The men in the group have felt this same nervous energy you may be experiencing. Here is what the guys in the group had to say when I asked them...

"What was the most worrisome or scary for you about joining and speaking out in a group like this?"
"I think at first it was just meeting new people in an unfamiliar environment and then also that maybe the men in the group were out of my league or that I did not measure up." - Frank

"I'm not used to men showing up for each other so I'm kinda paranoid about posturing or anyone looking for spoken vulnerability as a motivation to step into the "helper" role." - Vito

"I think the most worrisome part for me about joining for me was admitting that I might not be the best person I can be, or maybe it be better to say that I might discover I have some aspects of my personality that aren't as noble as I thought they were." - Robert

"It can be challenging when you feel competent in some areas to realise you know nothing in others. - Paul

"No I really didn't have apprehension about joining or sharing. I knew I needed it badly and had a lot of motivation. I knew the group was setup as safe environment so I didn't have reservations about sharing - I was a fireside blabbermouth from start....." - Keith

"The most scary was someone cut and pasting somewhere else that would cause potential professional issues if taken out of context." - Stephen

"I didn't really worry except a concern that the validation process to be in the group be really tight. I didn't want any trolls in disguise." - Kundan

"I was fearful of being judged, of having somebody comment in a demaning way. It's an old tape that I still have to battle." - Russell

"..one the most worrysome things for me was to be around a lot of older guys and hearing stories about divorce and thinking they were probably thinking that i was not in the right place, couldn relate, i was too young but i have met them and they are awesome ppl, also i worry about being called on my shit haha but is like I also want it cuz is such a big feedback." - Daniel

"My fear was saying something REALLY dumb. But I don't worry about that anymore. You'll tell me when I do that. LOL" - Dan

"There was no worry about joining the group really.. I took a stab at it when I was informed by Michelle and I had hoped it would kept my interest and so far it really has. I get something out of it everyday." - Joey


Ready to get what you REALLY need to make REAL progress now?
I'll help you along.
I promise.